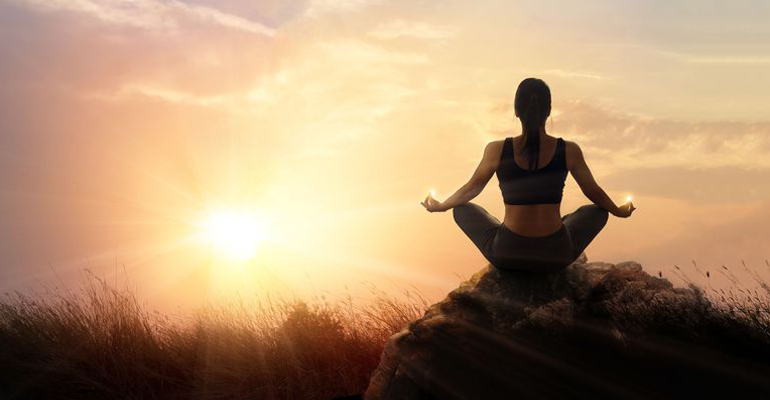 As we all know yoga is very good for both mental and physical health. In a long run, it can help you by enhancing your sleep. It reduces your stress and helps in fast recovery. Take a look at the benefits of doing yoga here.
When you do deep breathing techniques daily, the blood flow in your body improves in a great way. Improvement in blood circulation can make you look youthful. 

By doing yoga regularly, you can maintain your body in perfect shape. Many people are suffering with stress nowadays. If you are one among them and wanted to get rid of your stress, then practice yoga daily. With yoga, you can get rid of stress and improve your quality of sleep.

Yoga can improve your flexibility, which is very important to stay healthy physically. There are numerous yoga types available, with levels of difficulty ranging from high to mild. Even the lowest intensity yoga postures can promote flexibility.  Yoga appears to be particularly effective for enhancing flexibility in persons 60 and older.

Do you know prolonged inflammation is associated with conditions such as arthritis, heart disease, and diabetes? Yes, what you heard is true. As there is a link between prolonged infection and several health problems, it is important to manage this condition. By doing yoga you manage the conditions like inflammation.

Yoga can improve your immunity in a great way. When your immune system is weak, you will be more prone to diseases. Studies have shown a clear connection between practicing yoga regularly over time and having a healthier immune system and body. The better the immune system, the more protected you will be from harmful viruses and bacteria. 
You can find much more information about yoga on the websites like Krave Wellness. Want to know the best time to do yoga? Continue reading to know about it. 
There are no specific times to do yoga. You can do yoga at any time of the day, whichever works best for you. Some people believe that doing yoga in the morning would be more beneficial. Do your favorite yoga asanas in the morning to start your day happily with great energy. There are many advantages to doing yoga first thing in the morning. By waking up in the morning you can stay a prepared day ahead.
Some people believe that doing yoga in the evening can provide a kind of calmness. Doing yoga in the afternoon can increase your appetite, which means you can have meals happily. Do yoga at least 2 to 3 hours before having your lunch or after having lunch to feel better. An additional popular choice is to do yoga during the evening time. 
After spending long hours at your workplace, doing yoga after returning back to you can help you get rid of stress. It helps you by providing great relaxation to your body and mind. You will fall asleep quickly by doing yoga regularly. 
Start doing yoga today to stay healthy and happy!
Health