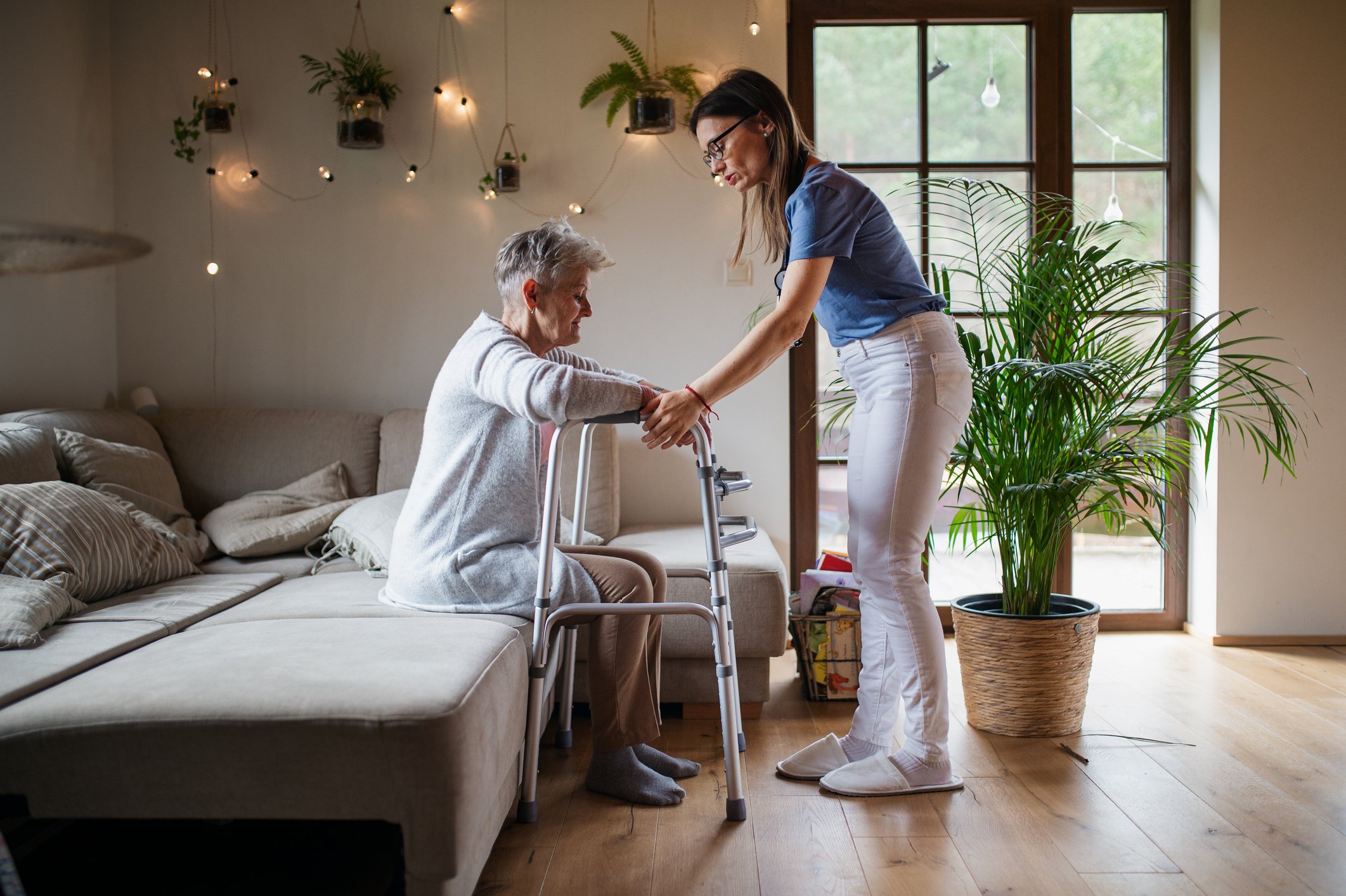 As the number of seniors increases globally, it becomes important to protect their freedom and well-being. Seniors' mobile rehabilitation is one cutting-edge alternative that has gained popularity recently. By bringing rehabilitation services right to their homes, this strategy enables them to reclaim and keep their freedom while receiving specialized care. 
In this blog, we will examine the advantages and significance of mobile rehabilitation for seniors.
The Problem of the Aging Population
The aging population is a global phenomenon. And, with age, there comes a range of health issues, such as chronic illnesses, mobility issues, and cognitive decline. Seniors must maintain their independence and quality of life for both their personal well-being and to lessen the strain on healthcare systems. Seniors who use mobile rehabilitation services can have these issues addressed immediately in the comfort of their own homes.
Benefits of Mobile Rehabilitation for Seniors
Personalized Care: Mobile rehabilitation services offer care programs that are specifically crafted to meet the particular requirements of elders. This individualized method makes sure that each patient's therapy is suited to their needs and circumstances.
Convenience: The comfort and convenience of at-home therapy sessions make it easier for seniors to stick with their treatment regimens; because going to a clinic or facility is no longer a hassle.
Enhanced Independence: Mobile therapy sessions help in improving physical and mental capacities of seniors, ultimately assisting them in regaining or maintaining their independence. This may entail increased movements, enhanced balance, controlled discomfort, and other things.
Comprehensive Services: Mobile rehabilitation services cover a comprehensive range of therapeutic interventions, such as physical therapy, occupational therapy, speech therapy, and others. This comprehensive approach meets both physical and emotional wellness.
Family Support: Mobile rehabilitation programs encourage a sense of solidarity and community by enabling family members to actively participate in the care of their loved ones.
Healthcare Cost Savings: Mobile rehabilitation can help elders and healthcare systems save money by reducing readmissions to hospitals and ER visits.
Mobile rehabilitation, which combines occupational therapy and physiotherapy, has a significant potential to improve the lives of older people. This where Réadaptation Mobile service attends to the specific needs of each individual, encouraging not only their physical well-being but also enhancing their mental and emotional health. They provide customized treatments directly to seniors in the convenience of their homes, offering them the ability to age with dignity, self-assurance, and a superior quality of life.
Health