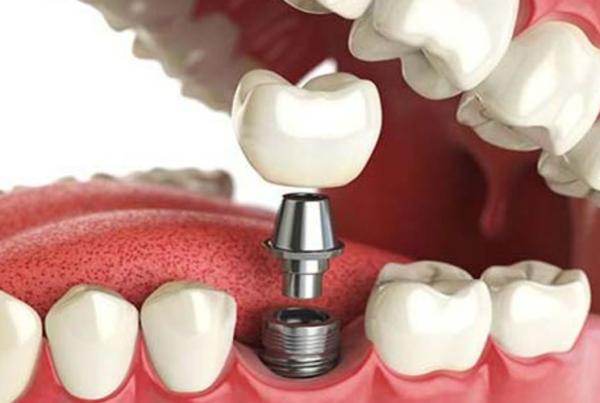 If you're looking for services to restore and repair your oral structure, you should consider seeking prosthodontic treatments. Prosthodontic treatments are implemented by dental professionals to repair broken or damaged teeth. These treatments will not only boost your confidence but also allow you to smile freely without worrying about how your teeth would look in front of others. Prosthodontic treatments include a range of services that are capable of addressing numerous oral problems such as damaged teeth, chipped teeth, broken teeth, etc. In this article, we will share the most common prosthodontic treatment in Roanoke, VA. you can find in the market. 
Dental Crowns:

A dental crown is a tooth-shaped object and one of the most popular orthodontic treatments available in the market. People who have decayed or broken teeth should consider dental crowns as they can restore these oral problems with ease. You can also use dental crowns after root canal treatment and dental implants. Dental crowns can be made of numerous materials, such as porcelain, metal, and resin. With proper care and maintenance, they can last over 15 years. 

Dental Bridges:

Those who are looking for an effective solution to replace their missing teeth should choose dental bridges, which is another popular prosthodontic treatment. Dental bridges can give your chewing capabilities back. When installed properly, bridges can boost your oral health as well as your dental appearance. A dental bridge comes with artificial teeth and crowns. Make sure you contact a reputed dental clinic to leverage the best benefits of dental bridges.

Dentures

: Dentures are removable appliances used to replace multiple missing teeth. They come in various types, including full dentures for a complete arch of missing teeth and partial dentures for a few missing teeth. Dentures not only restore your ability to eat and speak but also improve facial aesthetics and boost self-confidence.

Dental Veneers:

Unlike other orthodontic treatments, dental veneers are more affordable. People who are searching for proven and effective methods to enhance the appearance of their teeth should consider dental veneers. Dental veneers can also prevent cosmetic issues such as discoloration, chipping, or minor misalignment. Veneers create a stunning, uniform smile that can dramatically enhance your self-esteem.
Prosthodontic treatments play a vital role in restoring, enhancing, and preserving oral health and aesthetics. From repairing damaged teeth to replacing missing ones, these treatments offer a wide range of solutions to cater to various dental needs. Whether you require a dental crown, bridge, denture, implant, or veneer, prosthodontic procedures are tailored to provide optimal functionality, natural appearance, and lasting results.
Health