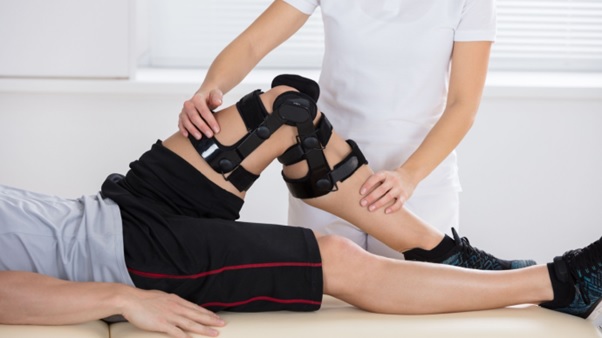 Deciding whether to seek the help of a physiotherapist can be challenging, especially if you need clarification on the potential benefits for your specific situation. This article will explore various factors when evaluating "Do I really need a physiotherapist?" Let's dive in and uncover the signs that may indicate a need for professional assistance.
Recognising the Signs: When to Consider Physiotherapy
The first step in determining whether you need a physiotherapist is recognising signs suggesting professional intervention is necessary. Some of these signs include:
Persistent or worsening pain
Limited mobility, balance, or coordination
Post-surgical recovery needs
Chronic health conditions affecting physical function
The desire to improve physical fitness and prevent injuries
Are you experiencing any of these issues? If so, physiotherapy might be worth considering.
The Benefits of Physiotherapy: Weighing the Pros
Understanding the potential benefits of physiotherapy can help you make a more informed decision. Some advantages of working with a physiotherapist include the following:
Pain relief: Physiotherapy can alleviate pain through a variety of techniques, such as manual therapy and electrotherapy.
Improved mobility: Tailored exercise programmes can help restore flexibility and functional capacity, making daily activities easier.
Faster recovery: Post-surgery or post-injury rehabilitation can be expedited with the guidance of a physiotherapist.
Better overall health: Physiotherapists can advise lifestyle modifications and injury prevention, promoting long-term well-being.
Considering these benefits, how can you determine whether physiotherapy is right for you?
Making the Decision: Questions to Ask Yourself
To decide whether seeking the help of a physiotherapist is necessary, ask yourself the following questions:
Have I tried self-management strategies without success, such as home exercises or over-the-counter pain relief?
Is my condition affecting my daily life, work, or leisure activities?
Do I have specific goals in mind, such as improving mobility or returning to sports?
Am I willing to invest time and effort into a structured physiotherapy programme?
Reflecting on these questions can help you gauge whether the benefits of physiotherapy align with your needs and goals.
Seeking Professional Advice: Consulting Your Healthcare Provider
It's always advisable to consult a healthcare professional, such as a general practitioner, before embarking on any new treatment plan. A medical professional can assess your specific situation and provide recommendations based on your individual needs. They may also refer you to a physiotherapist if they believe it's the best course of action for your recovery.
In Conclusion: Taking Charge of Your Health
Ultimately, the decision to seek the help of a physiotherapist is a personal one, influenced by your unique circumstances and goals. You can make an informed choice by recognising the signs that may indicate a need for physiotherapy, understanding the potential benefits, and asking yourself critical questions. Don't hesitate to consult with a healthcare professional for guidance, and take charge of your health by exploring the possibilities that physiotherapy can offer.
Health