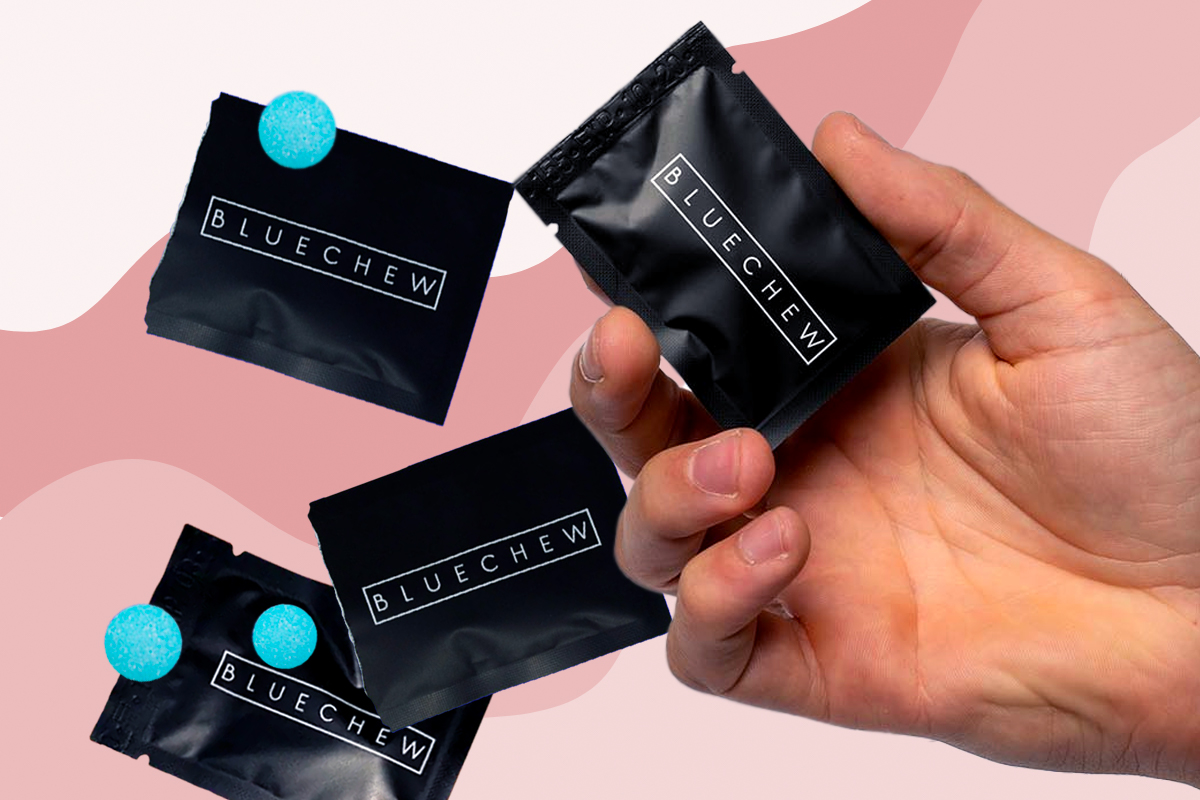 If someone has concerns about erectile dysfunction (ED), they can get the help they need through the BlueChew service. Men are able to purchase Vardenafil online, and a licensed medical professional can prescribe it and have it sent right to their door.
With nearly one-third of men worldwide affected by ED, it can quickly become a source of frustration for men and their partners. For men over 40, half of them will experience ED. Generally, ED is defined as being unable to achieve and keep an erection that is firm enough to engage in sexual activity.
By purchasing Vardenafil online, men can receive medication that is a PDE5 inhibitor. These medications have been used to treat benign prostatic hyperplasia (BPH) and pulmonary hypertension. By relaxing the muscles around blood vessels, blood flow to the penis is improved during sexual stimulation.
That means it can be easier to achieve and maintain a firmer and longer-lasting erection for a better sexual experience. Vardenafil will only cause an erection with arousal and won't cause random erections just from taking the medication.
Through the BlueChew service, men receive chewable tablets containing Vardenafil and get the same active ingredient found in other ED medications on the market today.
How Often Can Men Safely Take Vardenafil?
Vardenafil is meant to be taken on an as-needed basis, but it's not recommended for everyday usage. Consumers also don't want to take more than one tablet in a 24-hour period. When a licensed medical professional prescribes through the BlueChew service, they will give information on how and when to take the medication.
It is important that users follow the recommendations and don't take the medication more frequently or in larger quantities than recommended. BlueChew's service provides convenient, easier access to ED treatment in ways that work for individual needs.
Will Vardenafil Last a Long Time?
Users will generally want to take the medication within 1 hour to 4 hours of engaging in sexual activity. That will keep the medication in the system and help produce an erection during arousal. Vardenafil will remain in the system for between 4 and 6 hours, and users can begin to see its effects approximately 30 minutes after taking it.
What men eat and drink can affect how their body reacts to medications. It's important to consider if planned activities involve a meal. It's better to take Vardenafil on an emptier stomach for faster effects. It's also a good idea to avoid alcohol.
If men are anxious or nervous about upcoming sexual activity, that can affect the quality and strength of their erection even if they have good blood flow. Vardenafil can help provide a firmer erection, which will help reduce any anxiety with a partner.
Vardenafil isn't right for everyone. There are additional options for ED treatment that could be a better choice for some men. BlueChew's licensed medical professionals can help discover the right medication.
Does Vardenafil Have Any Side Effects?
Like any medication, Vardenafil can have side effects. To reduce that risk, consumers should tell a provider about any medications, over-the-counter medicines, vitamins, or supplements they're taking. This medication has been around for over 20 years, so the most common potential side effects are already known. Men can look for side effects such as:
Skin flushing
Rash
Stuffy nose
Blurry vision
Dizziness
Back pain
Upset stomach
Headache
Nausea
Rash
There are also other side effects possible. Men should stop taking the medication and seek out medical care if any side effects bother them, or if they persist.
BlueChew Has Plans for Vardenafil Online
Through the monthly subscription-based telehealth service offered by BlueChew, men can get Vardenafil online and have it sent to their door. They can connect with a licensed medical professional and get affordable pricing on prescription ED medication.
With plans starting at $20 per month plus shipping and taxes, users have an affordable option. There's no need for an in-person consultation, and consumers don't have to go to the pharmacy.
BlueChew services are available throughout the United States, except in South Carolina and North Dakota.
Health