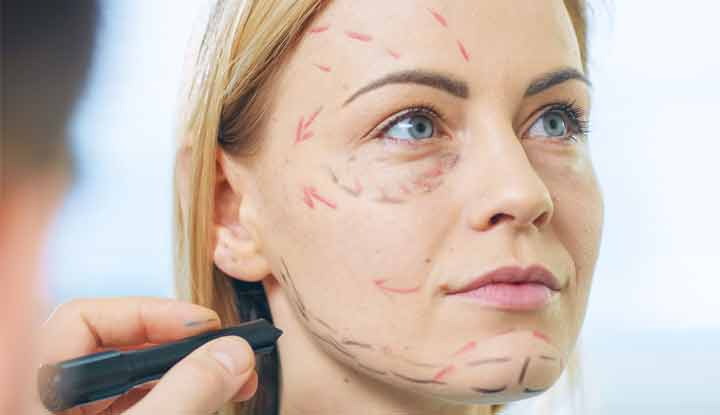 As you age, the aging process can cause your facial skin to sag. Your muscles weaken and you lose skin elasticity. As a result, you will look older than your age, which is something you wish you could reverse. Thankfully, you may be able to benefit from facelift surgery in Richmond, VA. This procedure can reverse aging signs and help you look more refreshed and younger by lifting and sculpting your facial skin, soft tissue, and muscles. But not all people are good candidates for this procedure. Some people may benefit more from facial rejuvenation procedures. 
Getting a facelift is a difficult decision to make and you need to consult with an expert who understands your situation. A good doctor can recommend the right procedure that fits you. 
Who Can Get Facelift Surgery
The majority of people in Richmond, VA want a facelift to look better for their age. While a lot of them feel great, their look due to sagging skin makes them consider a facelift. The best candidates for a facelift are those who are not searching for the fountain of youth; however, only want to feel and look more appealing for their age. In general, facelifts can help those who have sunken cheeks, a sagging jawline or prominent jowls, double chin or sagging neck, as well as those who have deep folds and wrinkles around their mouth and nose. 
A facelift can improve your mid-to-lower face including your neck, jawline, and cheeks. Usually, it's combined with other procedures to correct your upper face. These procedures include brow lift surgery, eyelid surgery, IPL photofacials, fat grafting, and laser resurfacing. During your consultation with a doctor, you can discuss further details about the facelift procedure. 
At What Age Can You Get a Facelift
While there's no specific age for a facelift, the majority of those who have it are in their 40s, 50s, and 60s. Younger patients prefer a less invasive procedure. Facelift patients need more extensive treatment and want results that last longer than non-surgical facial rejuvenation treatments can offer.
Benefits of Facelifts
A facelift makes you look younger. It irons out your wrinkles, defines your jaw, and tightens your skin. Its results take a lot of years off your face. After a facelift procedure, you will have new confidence in yourself and feel younger than you are. In addition, the results last for a long time, which makes the procedure a long-term solution for slowing down aging signs. 
Health