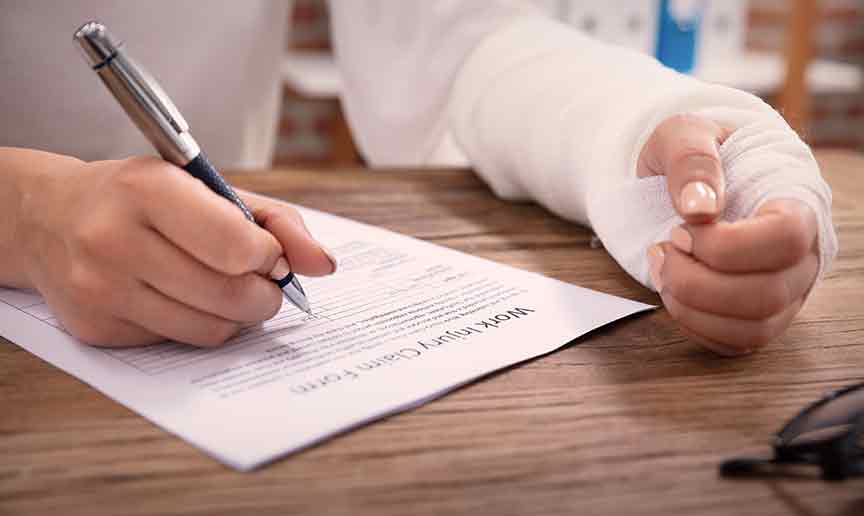 Accidents or injuries are quite common in work environments, including falls, slips, overuse injuries, among others. Work accidents can happen to any job category but are more likely to occur in construction, transportation, cleaning, among other mechanical industries. Sadly, when they happen, they affect your work performance and output.
It can be tricky to deal with the injuries, not to mention the cost involved. East Brunswick worker's compensation specialist provides all the care you need to help you recover and resume your daily activities. Talk to Mid Atlantic Orthopedic Associates today to learn more about worker's compensation.
What is workers' compensation?
About 2.8 million Americans encounter injuries every year while at work. A workers' compensation helps cover the cost involved, including the injury treatment and the lost wages.
It is insurance that covers employees who meet injuries at their workplace. Both you and your employer fill specific steps, including a physical exam from a certified health care provider for the worker's compensation claims.
What are the common injuries likely to happen in workplaces?
Injuries can happen in different work environments, including offices, factories, classrooms, and construction sites. The following are among the most common work-related injuries.
Cuts, punctures

Chronic back pain

Repetitive motion injuries

Fractures

Strains, sprains, and tears
Some injuries happen when moving or lifting a heavy item or after falling, while other injuries develop slowly from sitting on your workstation. However the injury occurs, professional medical evaluation and treatment are appropriate.
What steps to follow in filing a workers' compensation claim?
After an injury happens at work, you need to follow steps to attain the workers' compensation plan.
Get first aid
It is essential to get first aid following an injury at work. Where you need urgent care, it is essential to visit an emergency facility nearby.
Report injury
After getting first aid, it is important to report the injury to your supervisor. Ensure you are familiar with your employer's regulations for workplace injuries. Some employers may need you to present the work-related notice in the form of writing.
Start the paperwork
It involves your employer reaching out to the insurance cover. Usually, they will use your injury report to claim the compensation.
Visit a health care provider.
After reporting your injury, it's time to consult a doctor for further examination and treatment. The team at Mid Atlantic Orthopedic Associates, LLP begins your consultation by enquiring about your symptoms and injury. Then they conduct an extensive physical exam, which may include X-rays, to review your injury and its effect on your life and job duties.
After the appointment, your provider provides a quick note to your nurse care manager then writes a more detailed office note. The provider also guides you on the next steps, including more diagnostic testing and doctor referrals.
Mid Atlantic Orthopedic Associates, LLP commits to ensuring you receive the care you deserve per the State of New Jersey guidelines. They offer the necessary personalized treatment to enhance quick recovery and a safe return to work. They also fill out the required medical forms for your workers' compensation claim.
Contact Mid Atlantic Orthopedic Associates, LLP today if you need a workers' compensation claim.
Health